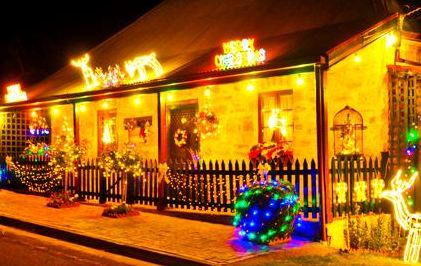 Starting on 12th December 2010, the Adelaide Hills town of Lobethal will be lit up with Christmas lights until 31st December 2010.
The tradition of the Lobethal lights dates back to over 60 years ago, and is the largest community Christmas light display in the Southern Hemisphere.
When you follow the light trail map provided on the official web site, you will be able to find your way around the Lobethal lights easily and will be amazed by how spectacular it all is.
The town of Lobethal has only 1600 people and is located approximately 35km from Adelaide in the Adelaide Hills. The small community is known for its friendly nature, and made famous by the spectacular Christmas light display. its definately worth a stay in the Adelaide Hills to see the Lobethal lights.
Visit the official lights of lobethal website